THE KAPLAN STORY
---
Kaplan Multifamily is a vertically integrated real estate development, management and investment firm headquartered in Houston, TX, with regional offices in Phoenix, AZ, and Irvine, CA. Kaplan was founded in 1978 and has a core focus exclusively on multifamily assets across the United States. Over the last 40 years, Kaplan has developed, managed and acquired over 35,000 multifamily units.
We like to invest in irreplaceable assets in those submarkets with diversified and growing economies, positive population growth, an educated talent base, reduced regulations, lower taxes and less government intervention and an abundance of STEM related high paying jobs.
A number of items distinguish Kaplan from our peers in the industry:
Over 40 Years in the Multifamily Business
Since 1978, Kaplan has been an owner and operator sponsoring a number of project-level investment vehicles that invest alongside a number of the more prominent institutional partners in the US. Kaplan institutional partners include large Wall Street firms, insurance companies, private equity funds, insurance companies and significant family offices.
A Vertically Integrated Platform
Kaplan has deep experience across a multitude of real estate capabilities, including raising capital, development, acquisitions, dispositions, portfolio management, financing and property management.
Experienced Leaders and a Seasoned Team
Kaplan's management team are experienced real estate and investment management professionals with a long history of managing through numerous cycles gaining the insight and experience that is crucial for managing partner capital.
Entrepreneurial and Opportunistic Approach to Building Value
With roots back 40 years, Kaplan has earned a reputation for finding and building value for its partners, while minimizing risk. With a Kaplan Partners track record on realized sales that places Kaplan above the top quartile of its peers, Kaplan has proven that its time tested and methodical approach to multifamily investing is a compelling investment strategy.
The Executive Team
---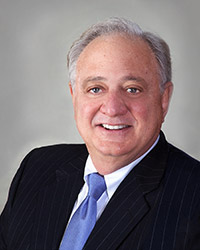 Mike Kaplan
Partner, Chief Executive Officer
Mike Kaplan is the founder and Chief Executive Officer of Kaplan Multifamily. Mr. Kaplan founded the company in 1977 and since that time has been active in the development, acquisition and management of more than 35,000 multifamily units. He has mentored and developed hundreds of employees and is known for his sharp business acumen and unparalleled professional expertise. As an owner and operator, Mr. Kaplan provides executive oversight of all activities related to the company. He is a member of the NAA, HAA, NMAA, and IREM and has served as Chairman of the Westchase Advisory Committee, Director of Champions Bank in Houston, and various committees with the HAA.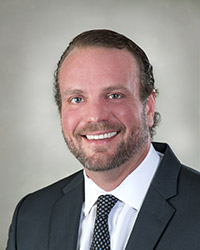 Geoff Simpson
Partner, Chief Financial Officer
Mr. Simpson joined Kaplan Multifamily in 2002 as a principal and CFO. Prior to joining the company, Geoff had seven years of investment banking experience regarding mergers and acquisitions and raised over $4.8 billion of capital for a variety of projects. His primary responsibilities with Kaplan include the financial reporting, study of apartment market economics, site selection, entitlements, due diligence and arranging of the debt and equity for the projects. Mr. Simpson has a BBA in Finance from the University of Houston and an MBA from the University of Texas at Austin.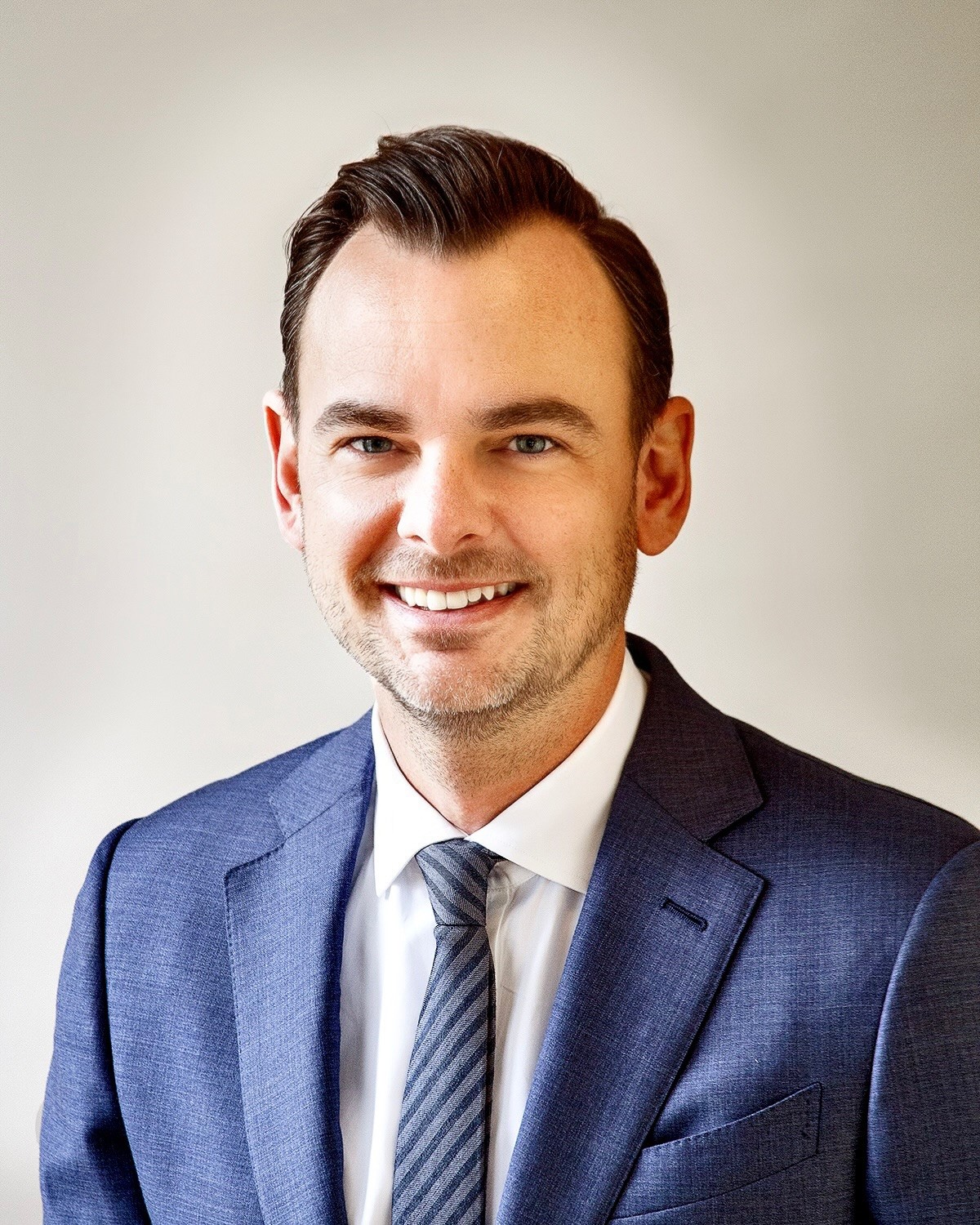 Matthew Stewart
Partner, Chief Operating Officer
Matthew Stewart, P.E. joined Kaplan Multifamily in October 2022 as principal and COO. Prior to joining the company, Matthew was a senior executive with a demonstrated history of leadership success in multi-discipline engineering firms, where his emphasis was on the multi-family sector. He is an action-driven executive with expertise in business, leadership, multi-geographical team leadership, setting up his companies for sustainable growth. Mr. Stewart was a founding partner of BIG RED DOG Engineering in 2009 and was instrumental in helping the firm grow to over 100 associates when it was acquired by WGI in 2019. As Vice President and COO, he was responsible for providing the leadership, management, and vision necessary to ensure goals and business objectives were achieved. His professional experience also encompasses site due diligence, technical design, and streamlined permitting for hundreds of subdivisions and multifamily projects throughout the United States. Mr. Stewart has a Bachelor of Science in Civil Engineering from The Ohio State University.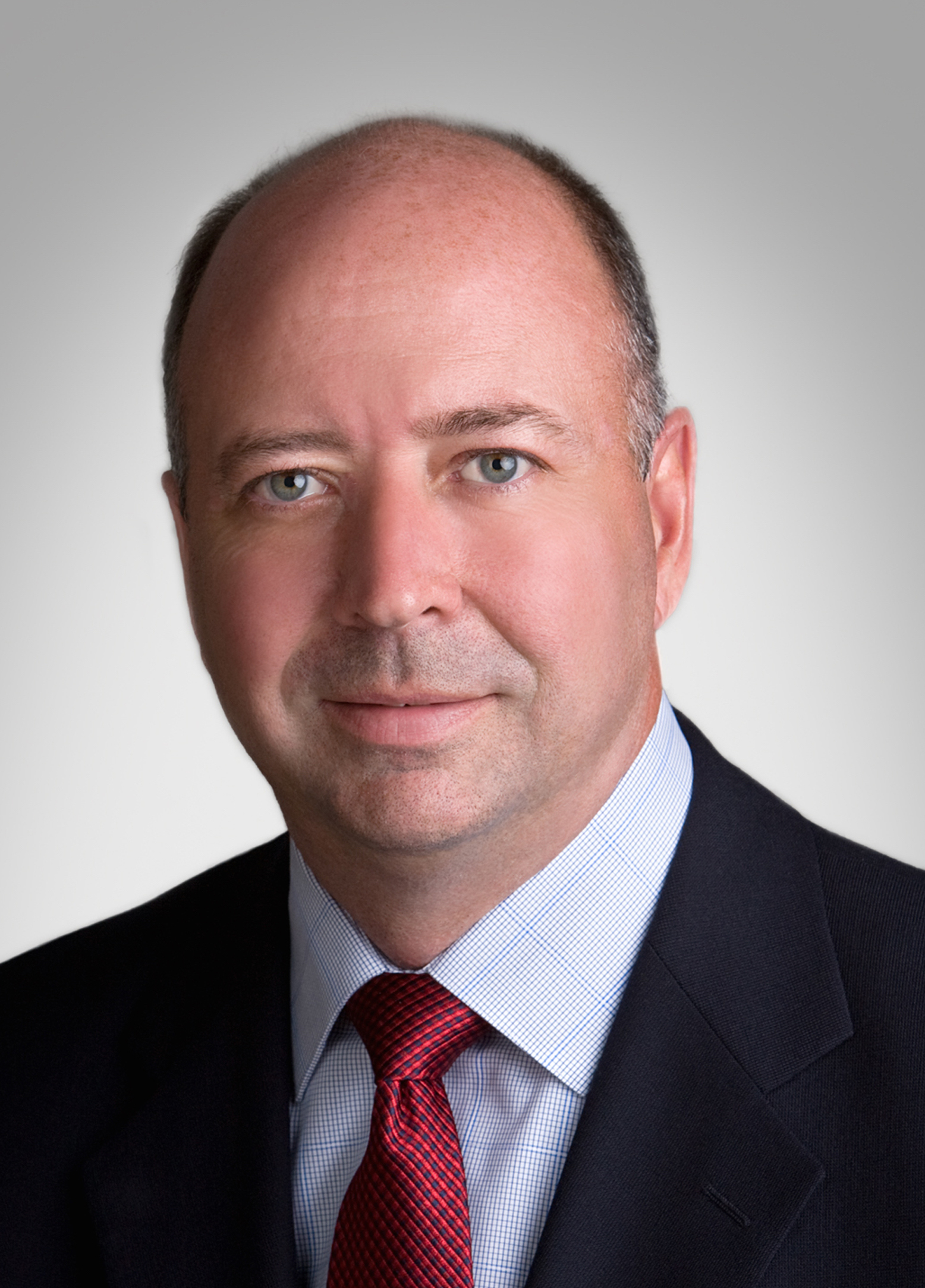 Jim Hynes
Managing Director, Head of Capital Markets and Investor Relations
Jim Hynes joined Kaplan in 2017 following a 30-year career in private and public real estate finance and equity investments. Mr. Hynes' primary responsibility with Kaplan is to direct capital formation for Kaplan's multifamily investment activities and lead the company's investor relations. In this role, Mr. Hynes will be responsible for arranging General Partner private placement equity and joint-venture equity. Prior to joining Kaplan, Mr. Hynes served in senior roles with various private and public real estate investment firms including Rockspring Capital in Houston, TX; Sawyer Realty Holdings in Boston, MA and the Berkshire Group in Boston, MA. In these roles, Mr. Hynes has been responsible for transacting several billion in multifamily transactions as well as arranging, both debt and equity for commercial real estate projects across the U.S. For the past 5 years, Mr. Hynes has focused primarily on raising institutional, family office, wealth manager and high-net-worth equity capital. Mr. Hynes earned his B.B.A., with a major in Accounting from Merrimack College in North Andover, MA and his Masters of Business from Suffolk University in Boston, MA.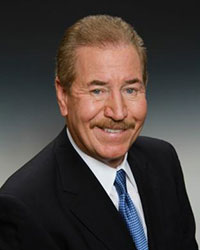 Jerry Davis
President, Western Region
Jerry Davis is Kaplan's President of the firm's Western Region. Over the course of his career, Mr. Davis has purchased and/or developed more than 15,000 multi-family units totaling $1.2 billion and has extensive experience as an acquisition and development officer for Lane Company, JPI, and Trammell Crow Company. For the past 25 years he has been involved in the acquisition and development of upscale multifamily as a senior executive and/or partner with some of the national multifamily developers and apartment REITS. The majority of his activity has been in Arizona and California. Mr. Davis has a Bachelor of Science from California State University - Long Beach, MBA from California Missionary Baptist Institute, and is licensed in Real Estate and as a CPA in California.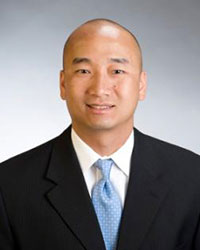 Khoi Luu
Managing Director, Development
Khoi Luu graduated from the University of Houston in 2003 with a Bachelor of Business Administration degree in Finance. He joined Kaplan Management as an Analyst in 2004 and was involved in many aspects of the company including underwriting and due diligence for acquisitions, market research and site selection for new developments, and financial analysis and budgeting for its portfolio. As a Development Officer from 2007-2010, Mr. Luu was involved in the project management of the Kaplan's developments. He currently serves as Vice President focusing on acquisitions and development.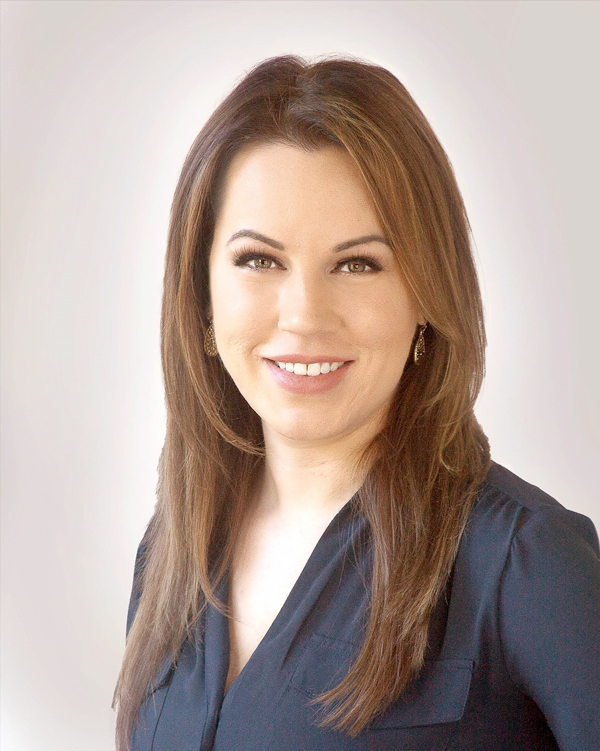 Brittany Rushing
Vice President, Management
Brittany Rushing joined Kaplan in 2018 as an Area Manager responsible for overseeing multiple properties in the Houston portfolio. Prior to joining Kaplan, Brittany held every on-site position in multifamily management from Leasing Consultant to Regional Property Manager, gaining valuable insight regarding market evaluations and operations. Her extensive background in real estate management coupled with her industry professionalism helped her achieve the position of Vice President of Management in 2021.
As Vice President of Management, Brittany is responsible for overseeing management operations and improving portfolio performance by developing leasing strategies and marketing plans that maximize sales, profitability and tenant satisfaction. Brittany has been a member of the National Apartment Association since 2016 and is both a Certified Apartment Manager (CAM®) and Certified Apartment Portfolio Supervisor (CAPS®). She has been a licensed Real Estate Sales Agent in the state of Texas since 2017.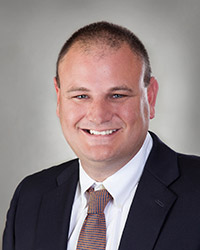 Travis Kaplan
Vice President, Construction
Travis Kaplan has been associated with the multi-family industry his entire adult life as part of the family of Kaplan Companies. He began his career in a hands-on site level position as an Assistant Maintenance Technician and worked his way through the ranks of site level positions up until he became a Regional Supervisor over a portfolio of Kaplan assets. He has greatly contributed to the development of Kaplan Management Co., Inc. where he served as Business Developer, and has provided daily input with the analytics for site Development and Acquisitions. He currently serves as the Vice President of Construction where he provides oversight as an owner representative on all new construction developments, renovations, and acquisitions.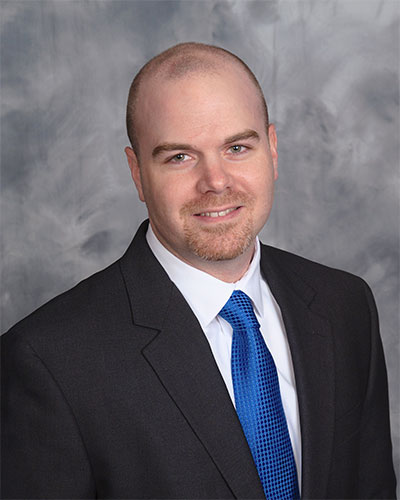 Ross Harper
Director, Development
Ross Harper graduated from the University of Houston in 2012 with a Bachelor of Business Administration degree in Finance. He joined Kaplan in the summer of 2012 as an Analyst and has been involved in many aspects of the company including underwriting, market research, financial analysis, and due diligence for both acquisitions and new Kaplan developments.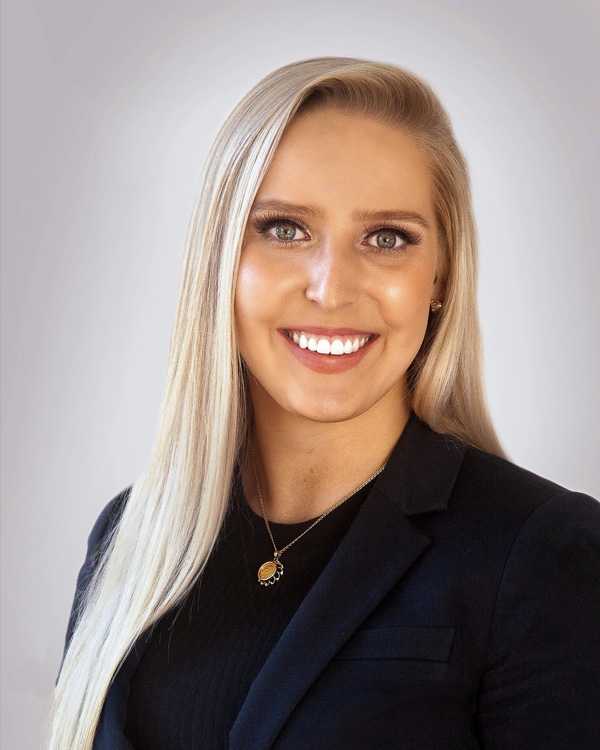 Taylor Dahlgren
Associate, Development and Capital Markets
Taylor Dahlgren graduated from The University of Texas at Austin in 2018 with a Bachelor of Science in Public Relations and Business Foundations, then from Texas A&M University in 2020 with a Master of Real Estate Finance. She joined Kaplan in January 2021 and engages in multiple facets of the company ranging from development and acquisitions to capital markets and investor relations. Taylor has 7+ years of experience spanning across various asset classes, product types and niches of the real estate sector. Her multi-disciplinary background collectively reflects her involvement in multifamily, mixed-use and high-rise condo developments, commercial brokerage services, project coordination for custom homes and remodels, and disposition of investment properties. She has also held a Texas Real Estate Sales Agent license since 2018. In addition, Taylor was featured in the Fall 2020 issue of San Antonio Woman Magazine and recognized as the next generation of women in commercial real estate.